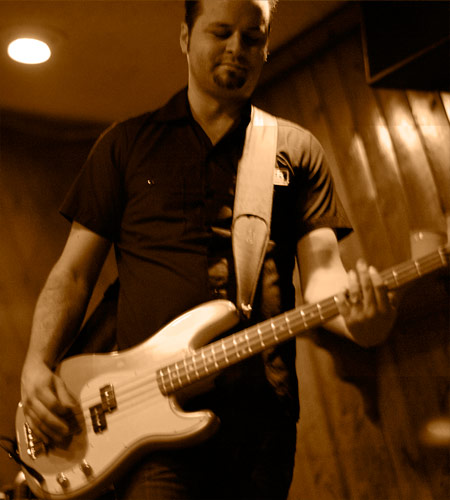 Brad Traweek was born and raised in Tucson, Arizona, and is an avid guitarist and instrument collector. He first took guitar lessons at the tender age of 6 and has had the "bug" ever since. He's played guitar in a few other Phoenix bands, but jumped at the opportunity to switch to a four-string for Kings of Last Call in late 2008. Brad has worked as Fender's website manager for nearly a decade and can frequently be found moderating the
Fender.com Community.

Copyright 2010 Kings of Last Call / KOLC Music. All rights reserved. Photography by Michael Larson and Sabine Guedamour.